Thousands Of Central, South Coast Students Walk Out Of Classes, Rally In Support Of Gun Control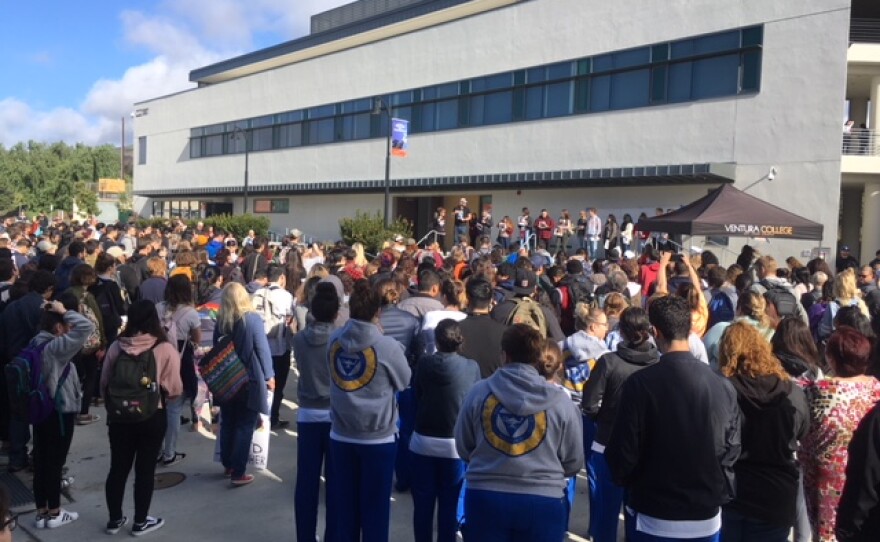 More than 300 students took part in anti-gun rally at Ventura College
Santa Barbara High School stands take part in anti-gun rally Wednesday
Thousands of students on the Central and South Coasts took part in the nationwide school walkout on the one month anniversary of the Parkland, Florida school shootings which left 17 people dead.
At Ventura College, more than 300 people were on hand for a school walkout event which included talking about each of the 17 victims of the Parkland shooting so they would be more than just a number to people.
Those at the rally said it's important to stand up, so something can be done about the senseless deaths.
For Marisa Martinez of Oxnard, the issue is much more than an abstract concept involving a tragedy across the country. Her 19 year old son was shot to death in a drive-by shooting.
In some cases, students marched off campus. But in many others, especially in Ventura County, the students held their events on campus, although in some cases they were closed to the media.
Some adults also showed their support for students. One group stood with signs outside of Ventura's Buena High School.
Dr. Lucy Capuano worked with some of her psychology club students who helped organize the demonstration at Ventura College, and she thinks it's an important step towards action.