Firefighter Dies During Efforts to Fight Massive Thomas Brush Fire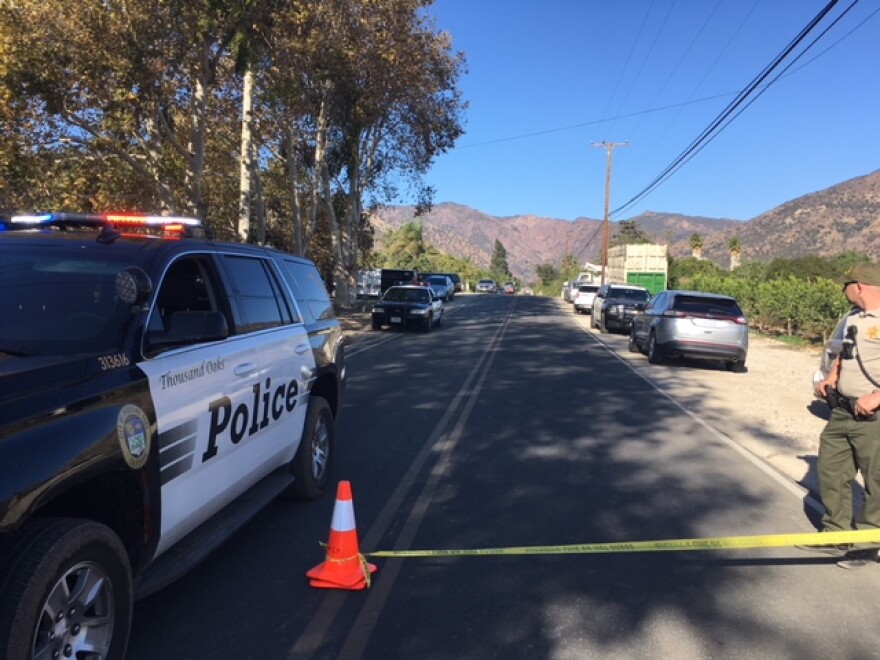 Efforts to fight the massive 240 thousand acre plus Thomas brush fire in Ventura and Santa Barbara counties claimed the life of a firefighter, leaving the army of public safety works trying to deal with the blaze in shock.
Cal Fire Chief Ken Pimlot confirmed that a member of the state firefighting agency died in action outside of Fillmore Thursday morning.
Cory Iverson was northwest of Fillmore, helping to deal with a flareup of the fire when he died. Pimlot says because of the ongoing investigation, no further details on what led to the death of the San Diego County based firefighter are being released at this time.
The incident happened at about 9:30 Thursday, but his body wasn't removed until investigators cleared the scene at around 3 p.m. A motorcade of public safety vehicles escorted the body to the coroner's office in Ventura.
Iverson was 32 years old and married, with a two year old daughter, and a second daughter on the way.
His death is the second in connection with the fire. A 70 year old Santa Paula woman died during the first week of the fire, when she apparently lost control of her car and crashed in a canyon while trying to evacuate the area.