One Of The World's Top Soccer Teams Holds Camp For Teens On South Coast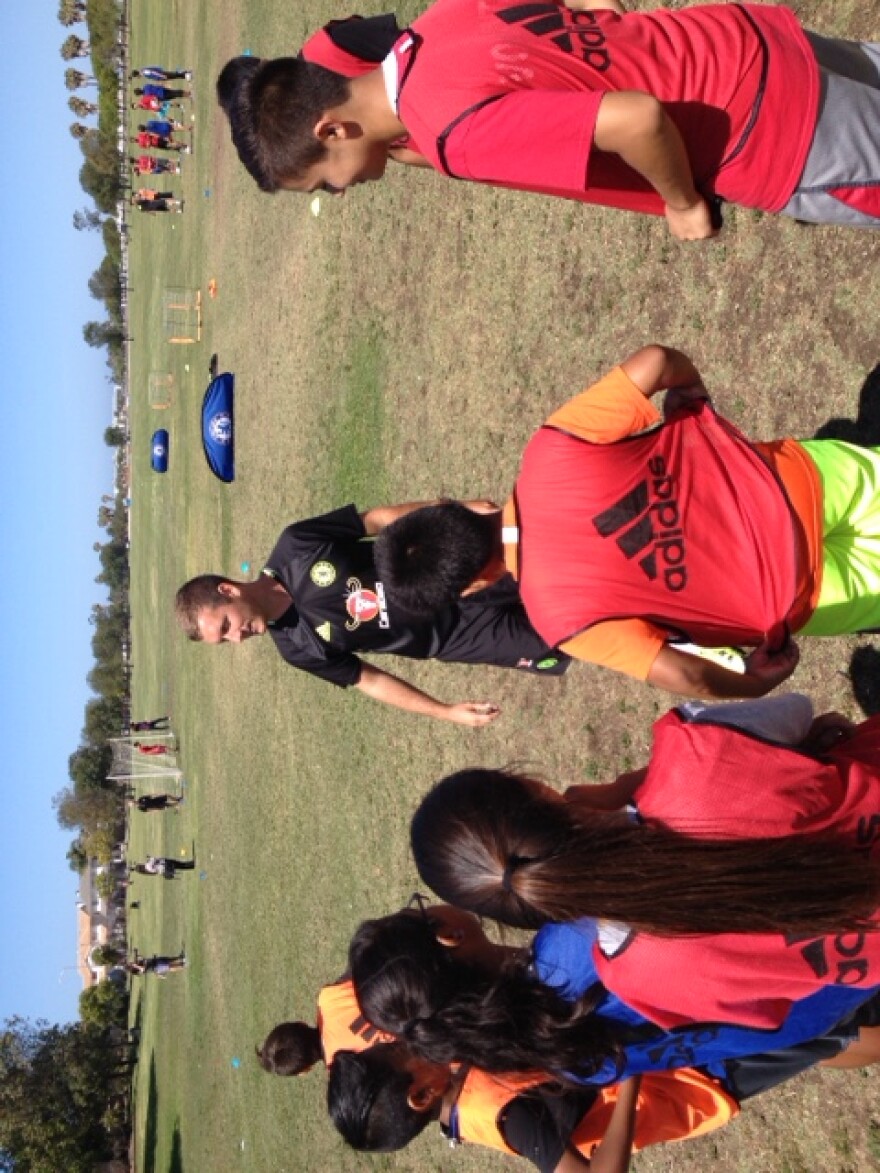 It's a warm, sunny morning, and more than two dozen teenagers in Oxnard are learning how to improve their soccer play from some of the best coaches in the world.
Some members of the Chelsea Football Club, the four time English Premiere League Champions, are working with kids from the Boys and Girls Clubs of Greater Oxnard and Port Hueneme.
Ian Woodruff, who's with Cheslea FC, says they do camps, and other community events like this in 20 countries around the world. It's a huge opportunity for the kids, who range from 13 to 18 years old. Tom Barber, with the Boys and Girls Clubs, says the teens love it.
Leslie Avalos is one of the teens taking part. She says not only is it fun, they are picking up some great pointers which are helping them improve their play. But, the camp is about more than improving physical soccer skills.
The kids are also getting a little academic education under the guise of having fun. Humberto Matas is with Designit, which has developed technology which allows the kids to visualize ideas like a play in a soccer game. In addition to the on field training, the kids get a classroom training session as well.
James Haggasy is one of the Chelsea coaches helping with the Oxnard camp, and he says it's great feeling to see the kids so excited, and so eager to participate in the camp.
At the same time, Chelsea is gearing up for the start of the season. It has some tough preseason matches on the schedule, including a game with Liverpool at the Rose Bowl in Pasadena Wednesday night.