High Wind Closes Some Outdoor COVID-19 Test Sites In Ventura County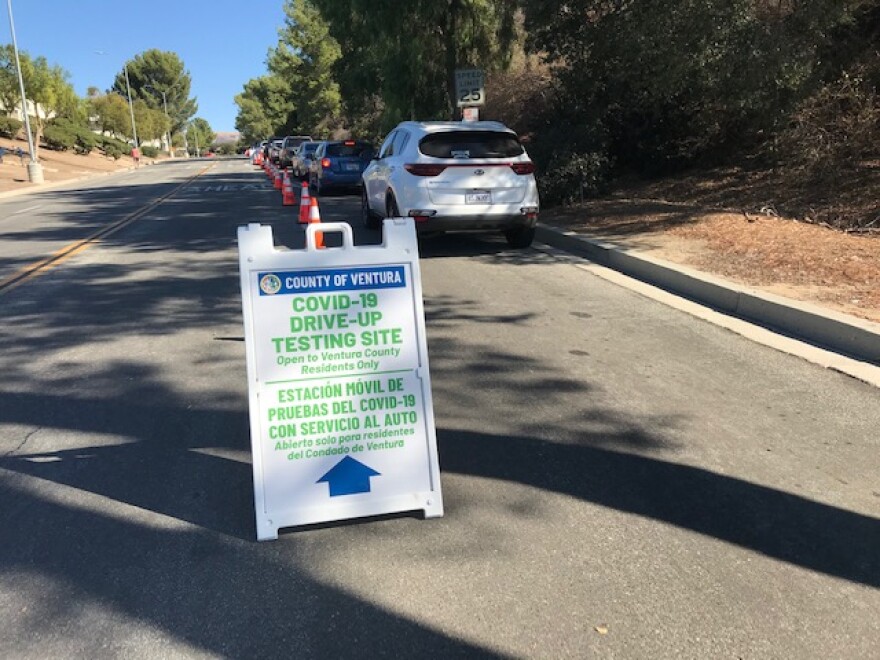 The high wind Monday had an unexpected consequence on the South Coast, impacting the battle against coronavirus. It disrupted COVID-19 testing at some Ventura County test sites.
With wind in the 35 to 50 mile an hour range, it wasn't safe to do testing at the Moorpark College, Oxnard College, and Santa Paula sites.
Barry Zimmerman is Chief Deputy Director of the Ventura County Health Care Agency. The outdoor test sites use popup tents, and folding tables which don't fare well in strong wind. Zimmerman says they tried to pick up the slack at the County's Ventura County Fairgrounds test site.
Zimmerman says they are using social media, and are setting up a web portal to give people a better idea of wait times at test sites.