New opera production in Santa Barbara tells story of transgender woman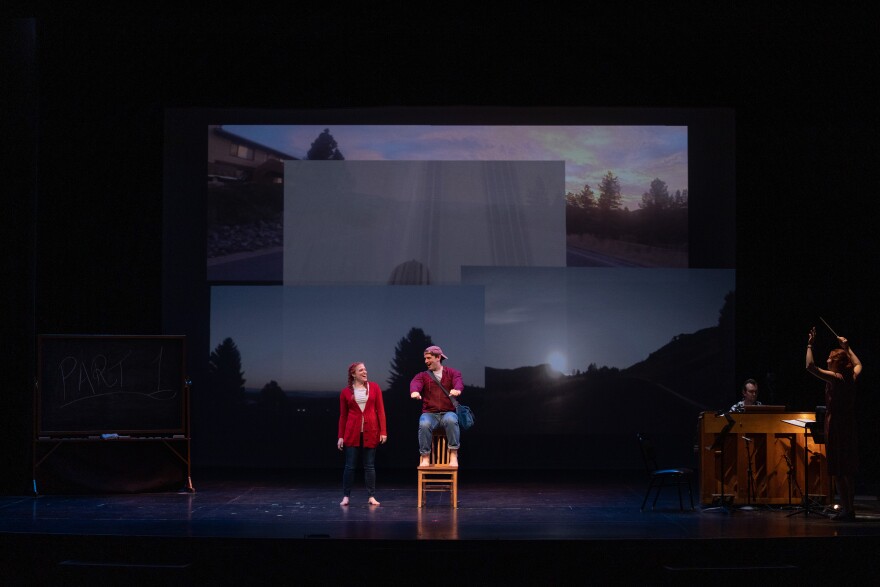 Opera Santa Barbara production of As One has two people playing one character, as they follow her through different periods of her life as she transitions.
It's a bold opera with a contemporary story. As One is the story of a transgender woman as she finds her place in the world.
Kostis Protopapas in Opera Santa Barbara's Artistic and General Director.
"It's about the journey of Hanna, a transgender woman, played by two artists," said Protopapas. "It's basically her journey through her transition."
Two singers face the challenge of being Hanna during the different phases of her life.
Evan Bravos is Hanna before, and Ashley Armstrong is Hanna after.
"It's definitely been one of the tougher challenges I've ever had in my career," said Armstrong.
"This has by far been the hardest acting challenge. I start off as a 12-year-old-girl in a 12-year-old boy's body," said Bravos.
The opera has special meeting for its conductor, Alexandra Enyart.
"I'm trans, and when I came out, I thought I may never work again. I really thought thought that was going to be it," said Enyart.
She's now been a part of six As One productions. She said it's amazing to be involved in art which means so much to her personally.
The Opera Santa Barbara production of As One will be performed at 7:30 Friday night, and 2:30 Sunday afternoon at Santa Barbara's Lobero Theater.