Santa Maria air museum is on track for start of construction this year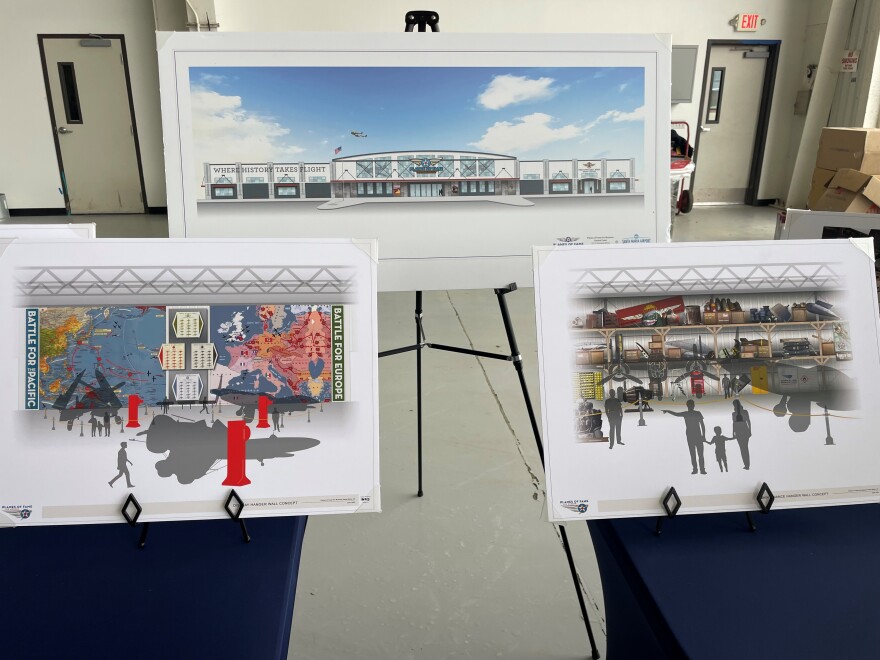 It's going to bring historic and rare aircraft to the Central Coast on a permanent basis.
Two fighter jets arrive at Santa Maria airport on the Central Coast – they're here to promote the Central Coast Airfest, which takes place in October. But while they are just visiting – by 2025, Santa Maria will have a permanent home for dozens of historic and rare aircraft, at a new museum.
Steven Hinton, the president of Planes of Fame Museum, explained the location chosen for their expansion on the Central Coast gives them good access to the airport. That was a big positive as many of their vintage aircraft have been restored to fly.
Planes of Fame has a museum currently in the San Bernardino County community of Chino – but the search for a home for a second museum led the non-profit to Santa Maria – and proposals for a complex of building starting with a 56,000 square foot building are now at the permitting stage, with groundbreaking hopefully coming by the Fall.
The new Santa Maria museum will follow the same goals as the flagship Chino location in seeking to inspire the aviators of tomorrow says Brian Finnegan, Director of Education Programs and Museum Development for Planes of Fame Air Museum.
"When I was young, and people my age, when we heard an engine in the sky we stop and watch that plane fly by, and wonder where's it going and who's up there flying it," said Finnegan.
"Today's young people don't have that fascination," notes Finnegan, possibly because they grew up in a world where air travel was commonplace and taken for granted, he speculates.
"Part of what we try to instill is that [fascination]," said Finnegan.
He says if the museum can inspire a young person to be curious about aviation or even to a career in aviation, then they've done their job.
As well as breathing life into the aircraft.
"About a quarter of the aircraft have been restored to flight, " said Finnegan.
He said it's important to hear the sound of the engines and smell the engine fuel of the aircraft, and not just witness them in a static display.
"It gives off an ambiance that this is different from your regular museums," he said.
Jim Bray from Central Coast Airfest says it's a perfect match for the airshow and airport, to have the museum opening in the same location.
"It is a $12 million museum, it's going to be incredible and we are so excited to have them come to Santa Maria," said Bray.
"It attracts people from all over and it'll be a huge benefit to Santa Maria," he said.
It's hoped the museum will give a wing up to tourism in the area.