Efforts Underway To Save Two Central Coast Plants On Verge Of Extinction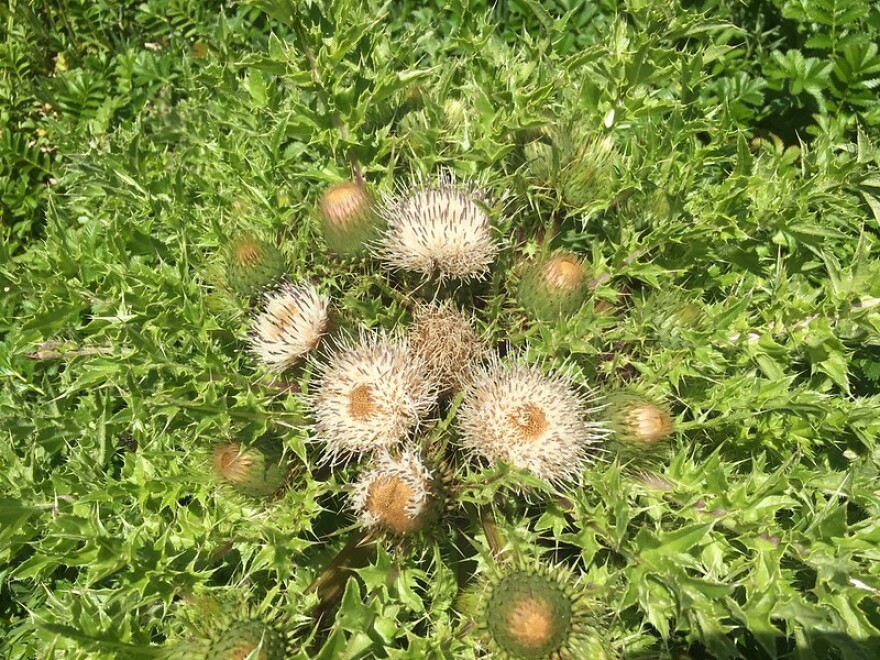 Endangered La Graciosa Thistle, Nipomo Mesa Lupine only found in Guadalupe-Nipomo Dunes Complex
Two unique species of plants only found on the Central Coast are facing the threat of extinction, but plans have just been released to try to save them.
The La Graciosa Thistle and the Nipomo Mesa Lupine are only found in the Guadalupe-Nipomo Dunes complex. Kristie Scarazzo is a botanist with the Ventura office of the U.S. Fish and Wildlife Service.
She says the thistle is being threatened by dropping groundwater supplies in the region, as well as climate change. The lupine is being overrun by a non-native species of grass which is infringing on its habitat.
But, the U.S. Fish and Wildlife Service botanist is optimistic about the chances of saving the species. Recovery plans have been developed for both plants, and are now in the public review process. For the thistle, it includes protecting and helping the few remaining clusters of the plants. And for the lupine, the recovery efforts include trying to eliminate the grasses impacting them.
Scarazzo says the two species can be saved, and that it's one way we can make a difference in the environment in our backyard.
The federal agency has been working with local groups and universities to develop the plans, and has already received some grant funding which has started work on parts of the conservation effort.